This work represents the view to the buildings in the center of the Moscow with wires between them. 
I chose black and white color palette to increase the perception of the big city and to concentrate the attention of the viewer on them. The number of wires are growing to expand tension and connections between buildings.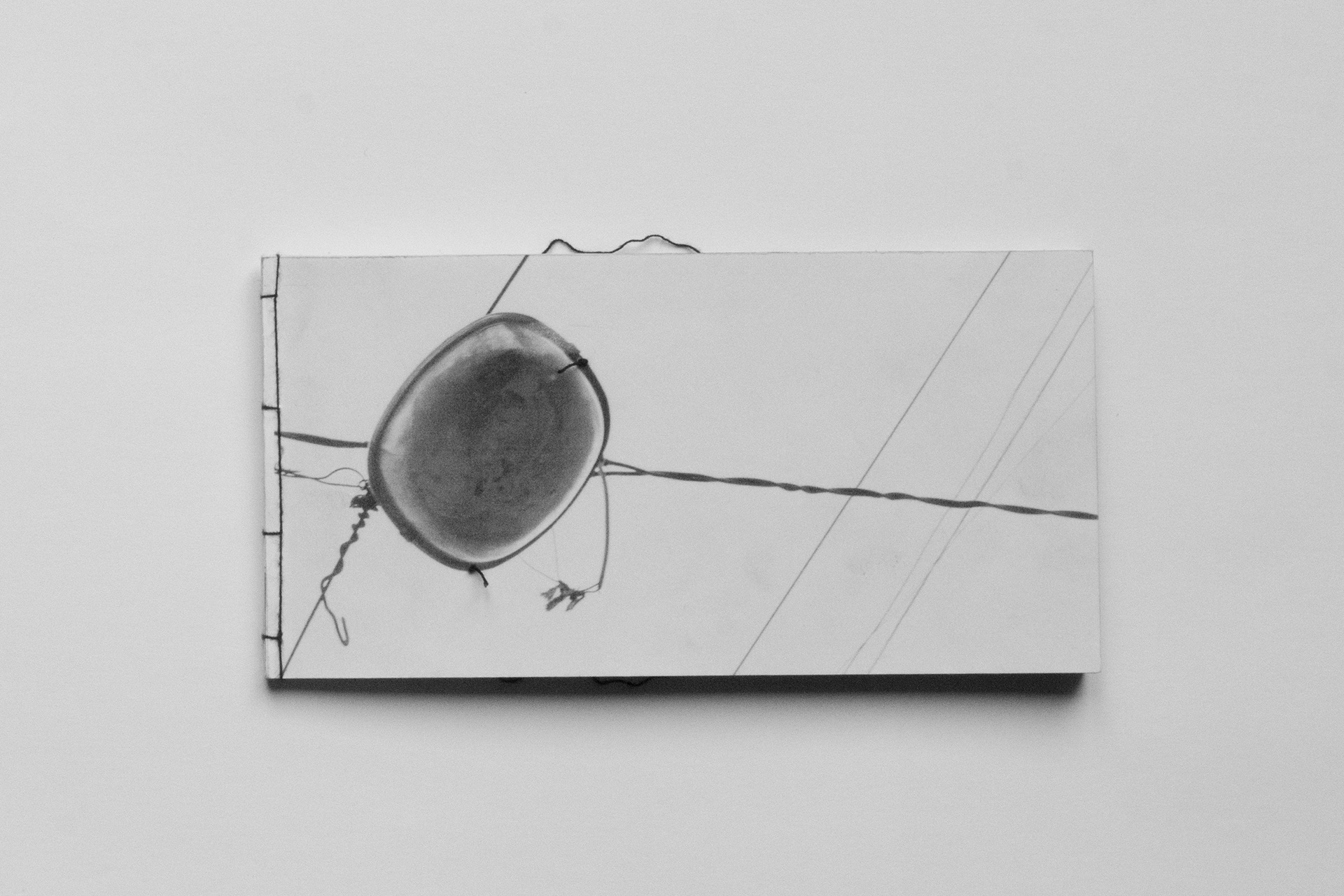 The wires in this book is represent not only conductor of electricity but also the connection between buildings. Sometimes it is hard to see clear sky in the center of the Moscow, 
because it is covered by electricity web. 
When you are walking in the small lanes you have the impression that wires are pulling buildings together. My book shows this impression of tightened space between buildings.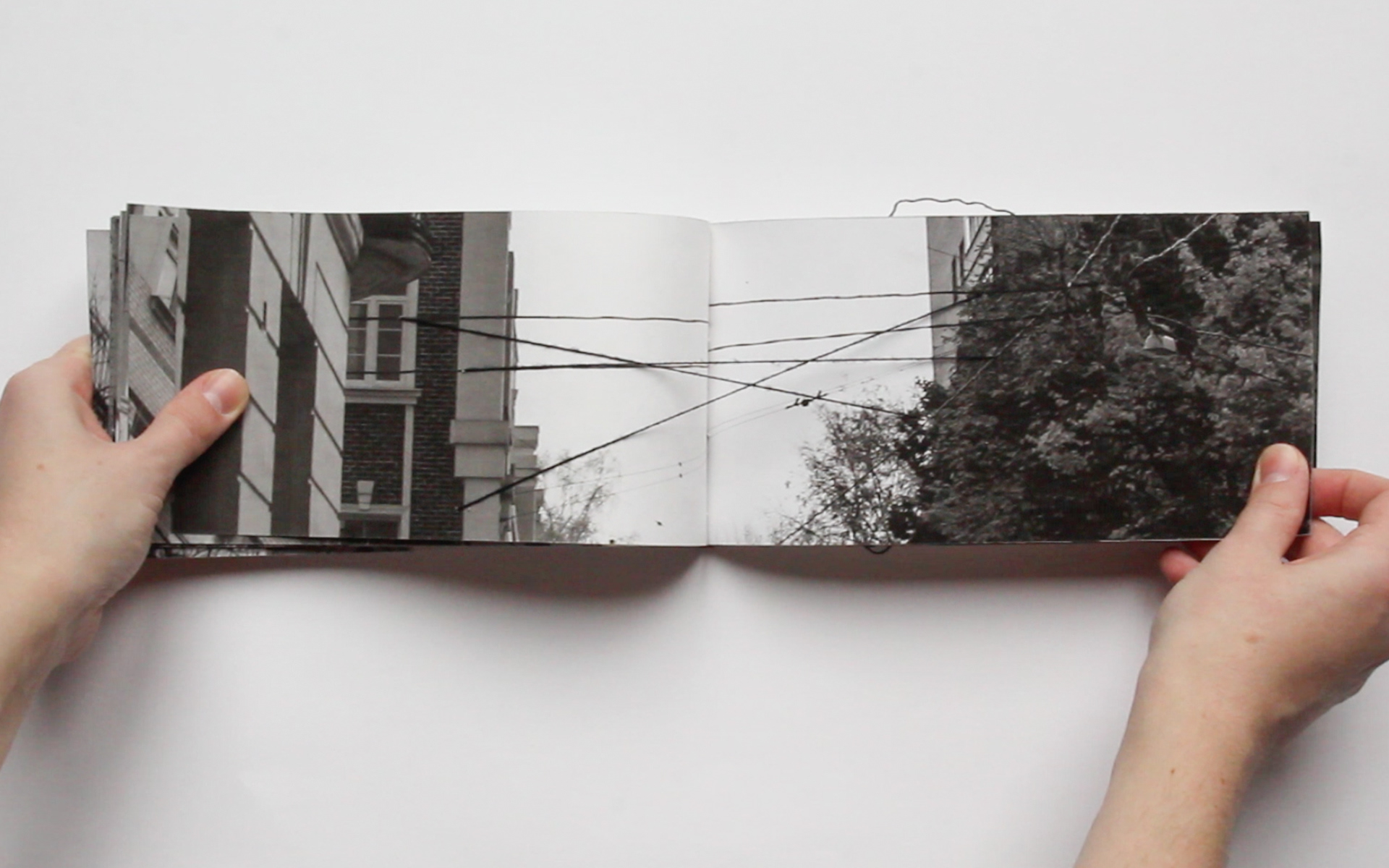 There is the growing web of wires stretching from the beginning to the end of the book. It creates the feeling of the stroll around the center.