This project is a proposal for 1ha in Far East Russia project (надальнийвосток.рф).
I chose Amur region.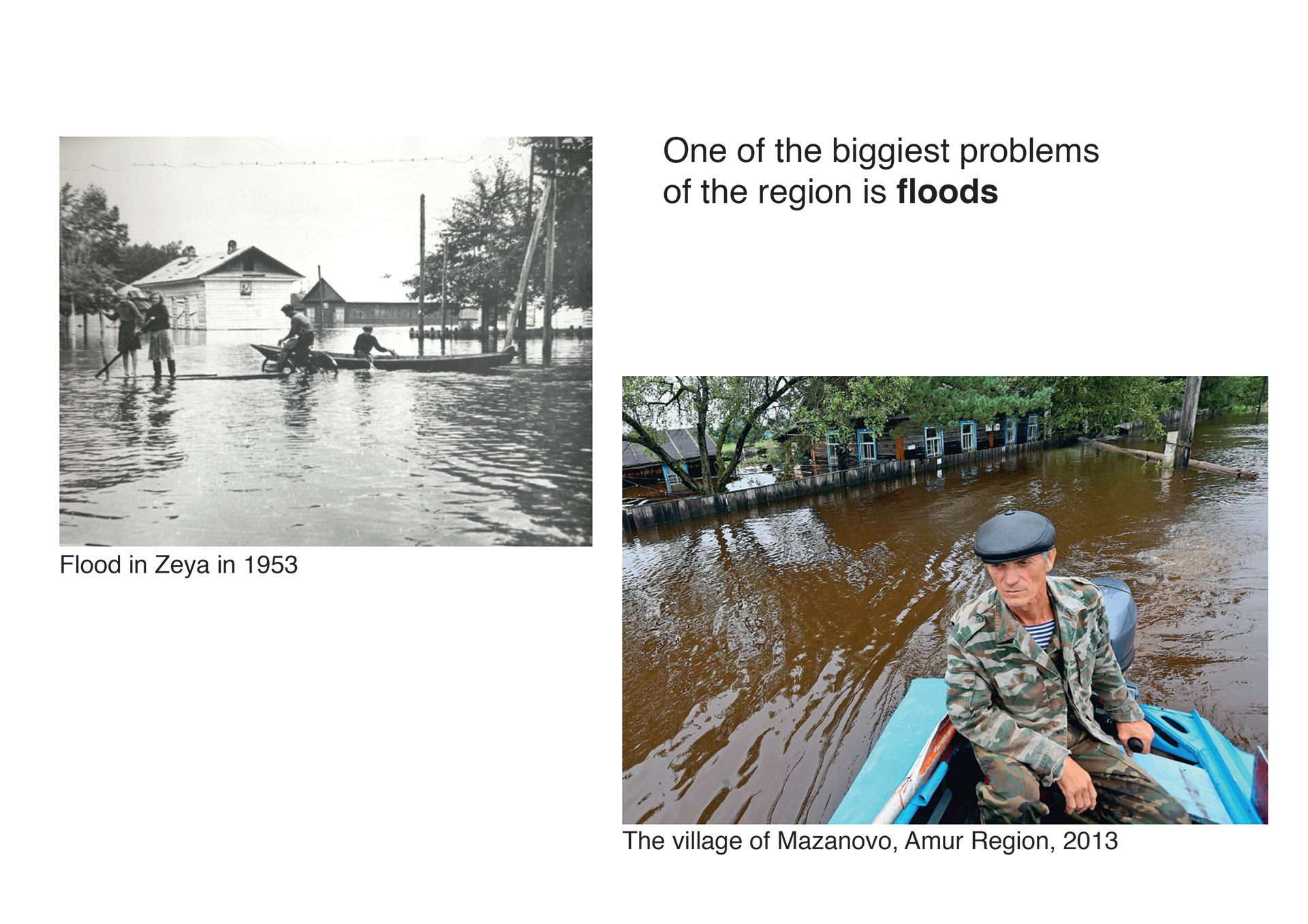 The main inspiration was Higanskiyi reserve with it green mountains.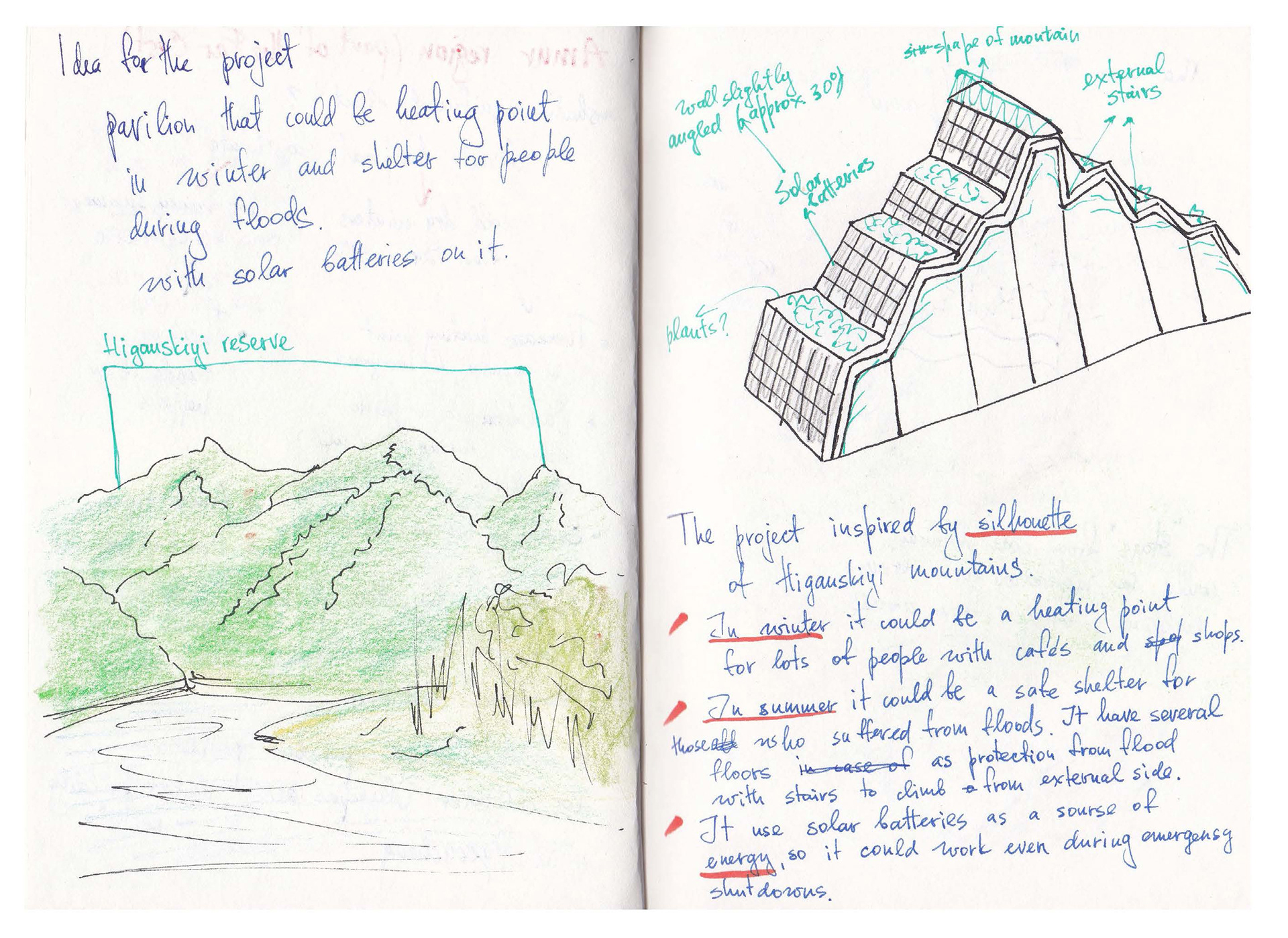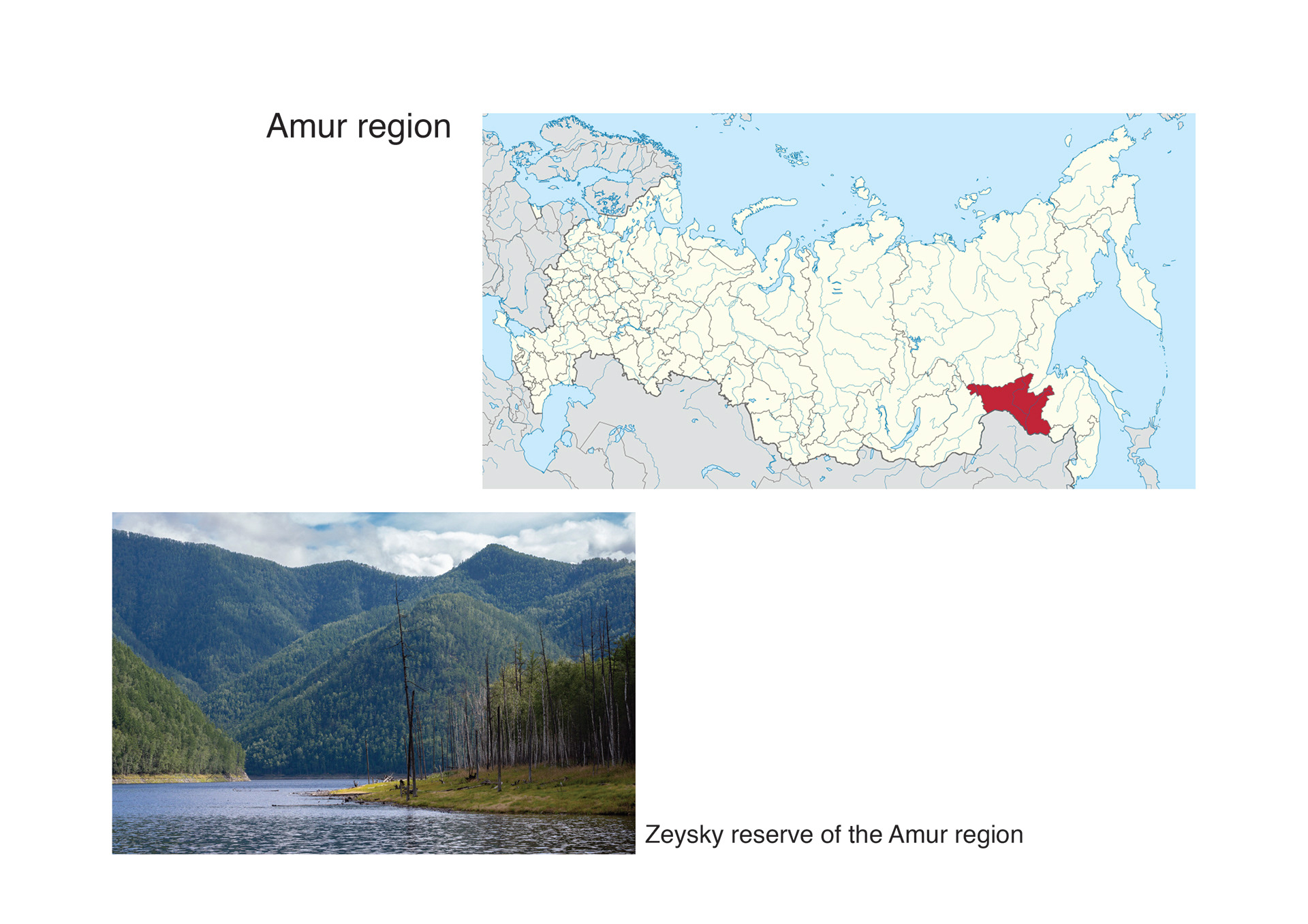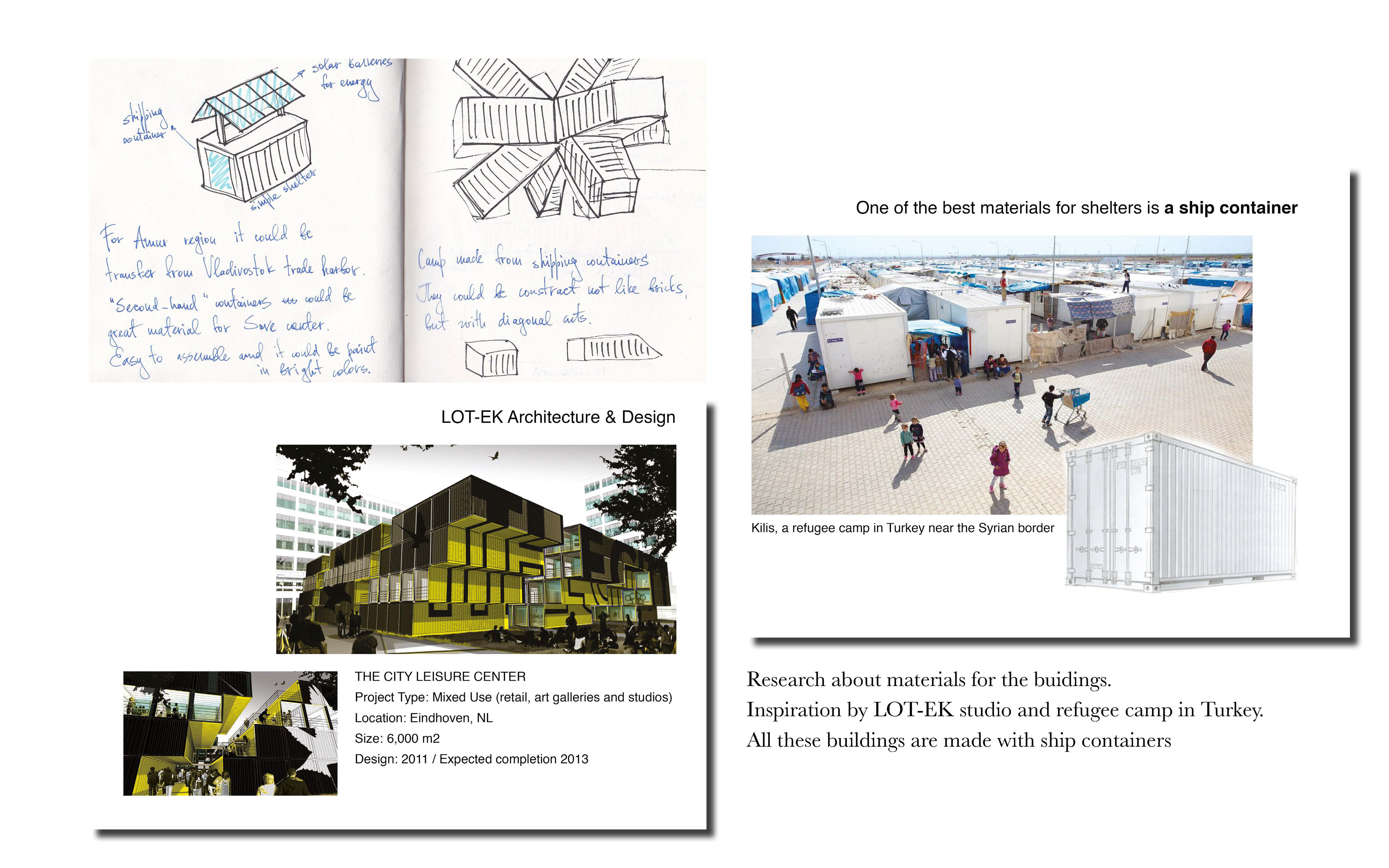 The research helps me to find the best material for the flood shelter.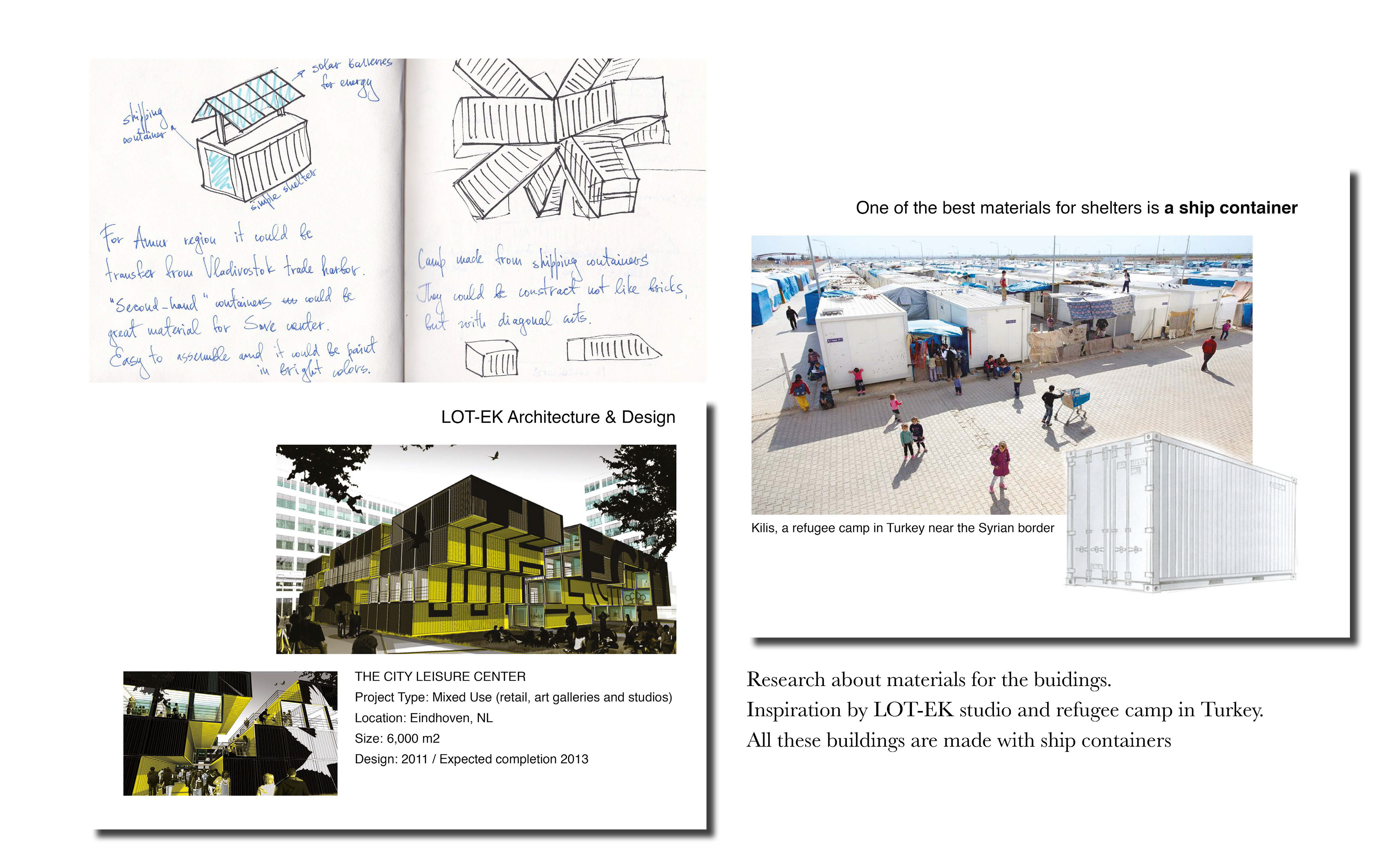 The design proposal for the flood shelter complex from 4 buildings, which have the name of the region.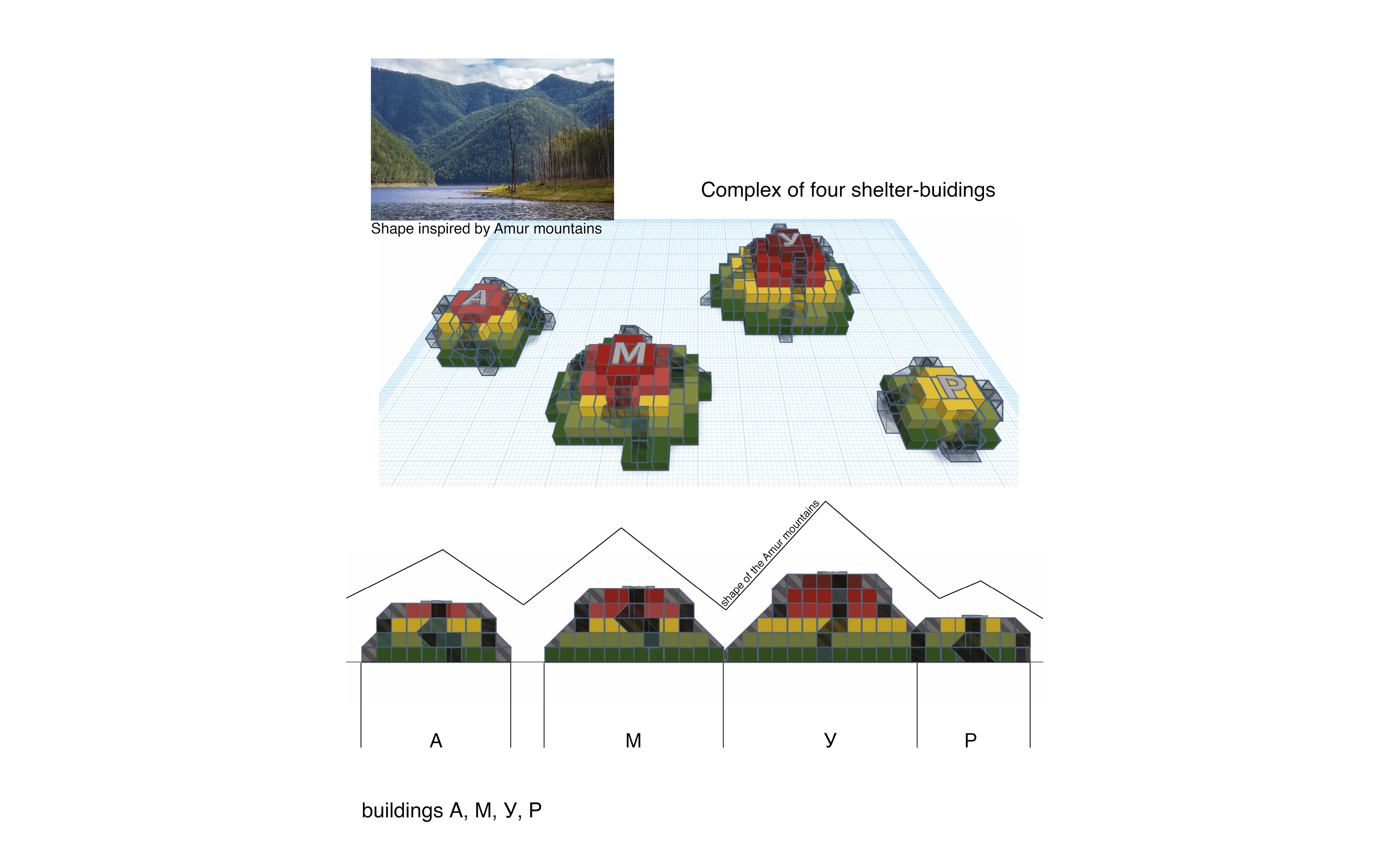 The color choice is inspired by the colors of Amur coat of arms. And it shows the level of the altitude, which could be very useful if the shelter gets flooded.